News . Events
CONNECT at the International Learning Lab webinar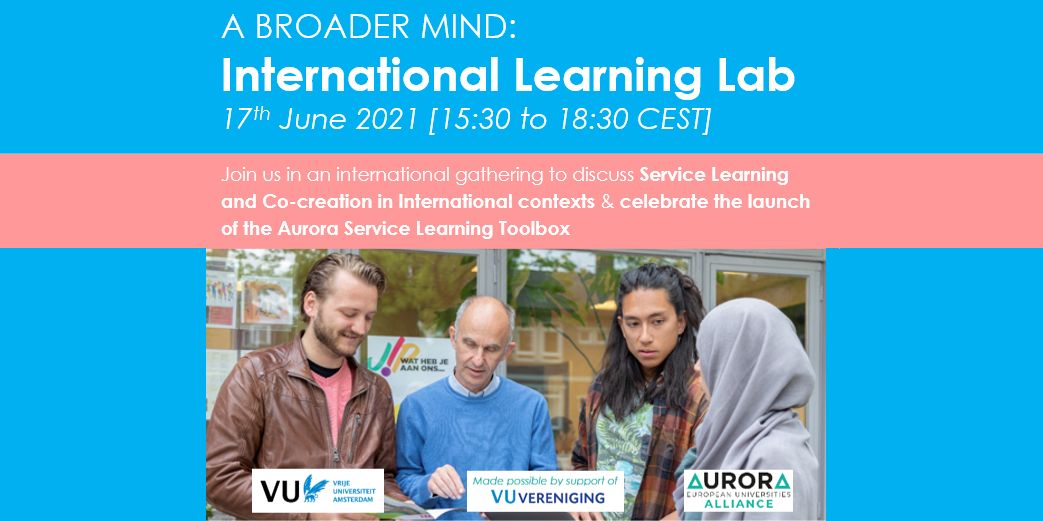 CONNECT project will be introduced in the webinar "International Learning Lab" organised by VU University of Amsterdam on June 17, 2021 [from 15:30 to 18:30 CEST].
The event is an international gathering to discuss co-creation with communities in International contexts & celebrate the launch of the Aurora Service Learning Toolbox.
The event includes multiple interactive talks and workshops from experts on service learning. Students from 15 countries, 22 master programs, and 7 universities (4 Aurora Universities and 3 from Global South) will also present the outcome of their interdisciplinary community service learning projects.
Access the event in ZOOM > HERE
Meeting ID: 929 0599 5761
Passcode: ATHENA-CSL