The CONNECT project launches the  eBook Open Schooling in the Amazon for Community empowerment: A Case Study in the TUPÉ Sustainable Development Reserve coauthored by the Amazonian community members.
"This eBook offers a powerful portrait of a community deeply connected to its environment implementing the CARE-KNOW DO pedagogy to drive research and innovation.  Through this approach learners address real-life challenges and generate knowledge that is both relevant and transformative, able to [re]frame our understanding of vital issues" The three recommendations shared in the ebook  —to integrate environmental education, to advance open schooling, and to ensure equitable access to knowledge—are the pillars of positive change.  These have value beyond the Amazon and illustrate the potential of education to have a powerful impact  on local and global issues.
The ebook was presented at the European Commission and at the United Nations – Climate Change Summit

The eBook delves into the importance of conserving the Amazon rainforest, emphasizing the interconnectedness of our world and the need for collective responsibility. It highlights the role of schools in educating students about the Amazon's significance and the environmental challenges it faces. The eBook explores the Tupé Sustainable Development Reserve, portraying it as a living laboratory for open schooling, where students engage with real-world issues like climate change.
It showcases the challenges faced by the Tupé community and the collaborative mitigation strategies developed. The eBook presents open schooling as a pathway to community transformation, offering recommendations for environmental education, open schooling advancement, and equitable knowledge access. Overall, the eBook is a call to protect the Amazon and a roadmap for a better future.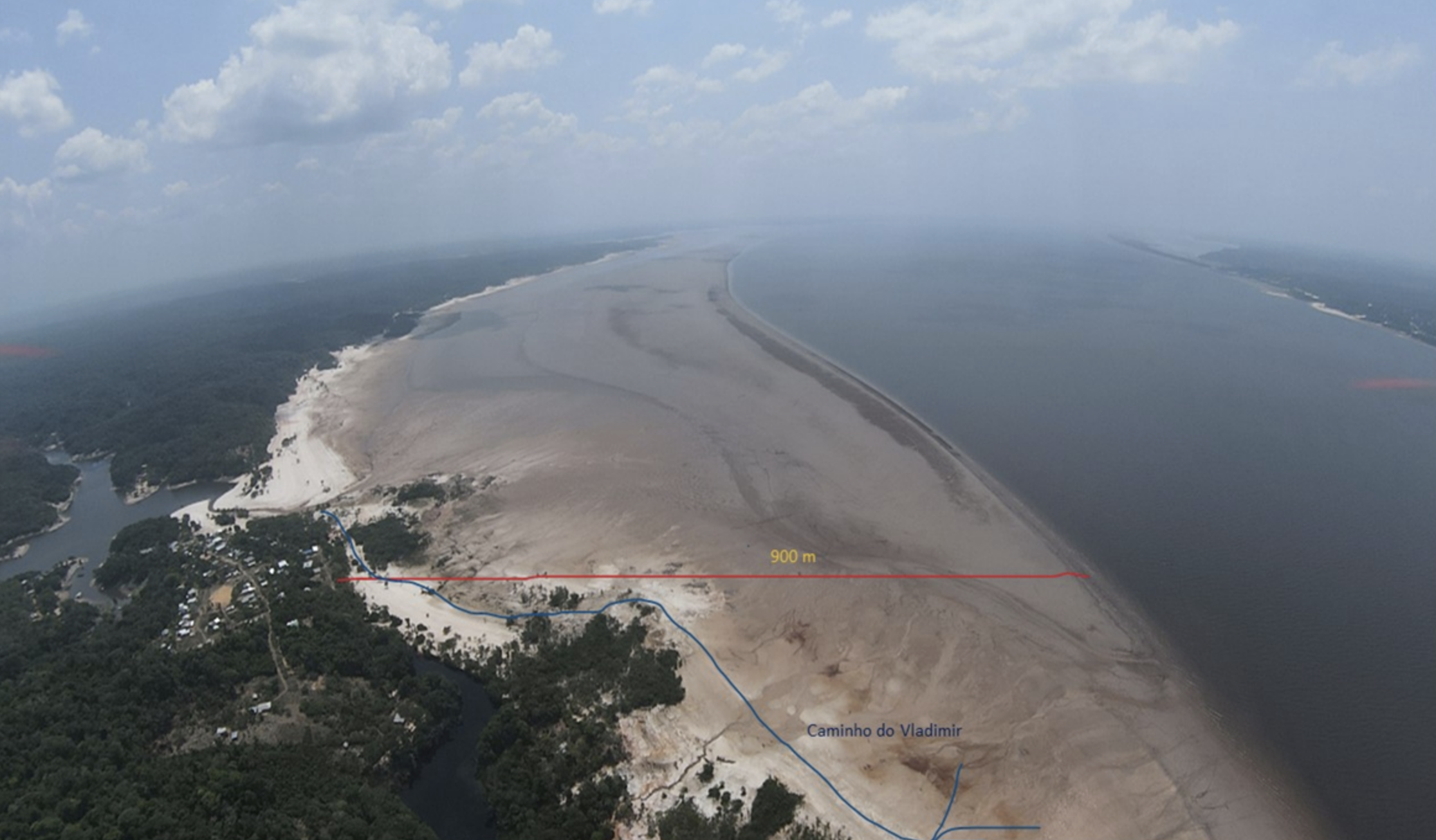 The Amazon region is facing its most severe drought. In October 2023, one of the world's largest rivers, the Rio Negro, reached a record low, marking the lowest level (13.59 meters) since measurements began in 1902. This unprecedented drought has left hundreds of boats stranded on the river's sandbanks, impacting over 50 municipalities near the city of Manaus, which have been declared in a state of emergency.
These distressing images vividly portray the challenges posed by this environmental crisis, exacerbated by climate change.
DOWNLOAD – English: https://oro.open.ac.uk/93143