A major challenge in education across the world is to support the large number of less well-represented actors and territories towards a more scientific-literate society for sustainable development locally and globally. 
In CONNECT  1129 teachers from semi-arid and rain forest in Brazil completed a professional development programme about project-based learning through open schooling for students  to solve real-life issues with scientists and families. The programme included the CARE-KNOW-DO framework and the CONNECT  self-evaluation instrument of science capital.  Participants were teachers from indigenous, rural, and remote schools in 184 municipalities in Ceará and Amazon –  two large states of Brazil.
Several socio-scientific real-life problems of underserved students were identified through the consensus participatory science methodology, including  global challenges:  environment –  lack of clean water and sanitation, health – infectious diseases and malnutrition; violence and lack of employability skill. The local needs were also raised by the community: to reduce the digital exclusion and scientific illiteracy;  lack of support for example teachers' professional development, and basic resources for survival particularly during pandemic such as medicine, vaccination, doctors, transport, free school meals durign the school breakout .  To explore these barriers with open schooling, the participants selected four drivers: [1] partnerships between local universities-schools-NGOs,  [2] empowering students with mentoring programme, [3] cooperation with families and scientists for students to develop skills  and  [4] supporting students' scientific literacy with digital inclusion.
This initiative extended to the Amazon region. Drought affected communities and schools. Children from the villages are unable to get to school because the river levels are too low to navigate.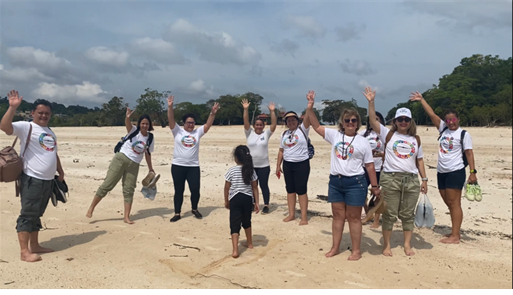 This  open schooling initiative in the north of Brazil is developed through the partnership between the OU – Open University UK with the UFAM – Federal University of Amazon, the UFCA – Federal University of Cariri,  and three NGOs: "Anjos Digitais" for digital and scientific inclusion with gender equity; IRAMA – Ribeirinhos Institute of the Amazon  and  REDDA – Reduction of Emissions from Deforestation and Forest Degradation.
See more details in the chapter:  Okada, Alexandra; Souza, Karine Pinheiro de; Struchiner, Miriam; Rabello, Cíntia and Rosa, Luziana Quadros da (2023). Open schooling to empower Brazilian teachers: Emancipatory fun in education for a sustainable innovation ecosystem. In: Holliman, Andrew J. and Sheehy, Kieron eds. Overcoming Adversity in Education. London: Routledge, pp. 234–248. Source: https://oro.open.ac.uk/85248/
Some Examples of Open Schooling best practices in the North of Brazil including semi-arid and Amazon Forest :
Environment – Consensus conference

Led by SEDUC – Secretaria of Education of Ceará and UFCA

Health – physical/mental violence 

Led by  Anjos Digitais NGo

Biodiversity – Citizen Science in Amazon led by UFAM university